February, 2016.
This is a city I've only heard terrible things about whilst growing up — that it was poor, it was backwards, and everyone is there to take your money. What travelling has taught me was that no matter where you are, assholes and tourists will almost always be put in their place. It's just the informal tax where people can sometimes get immediate justice. We may not want to acknowledge it, but the places that we North Americans travel to, we carry a sense of Canadian or American exceptionalism, whether through our wealth or through our attitudes; and the last thing the local people need is your pity or your attitude. #RantEnds.

So after taking the Jizz-Dong express from Shenzhen, I finally arrived in Guangzhou, where I finally consistently heard Cantonese being spoken around me. In short, although Guangzhou (city) is in the province of Guangdong, which speaks Cantonese, places like Shenzhen which are also in the province don't actually speak a lot of Cantonese because it consists of mainly migrant populations from other parts of China which mainly speak Mandarin or their own local dialect. So basically my initial trip into China, it felt like I was in a French speaking city even though I was in an English province — Canadian reference.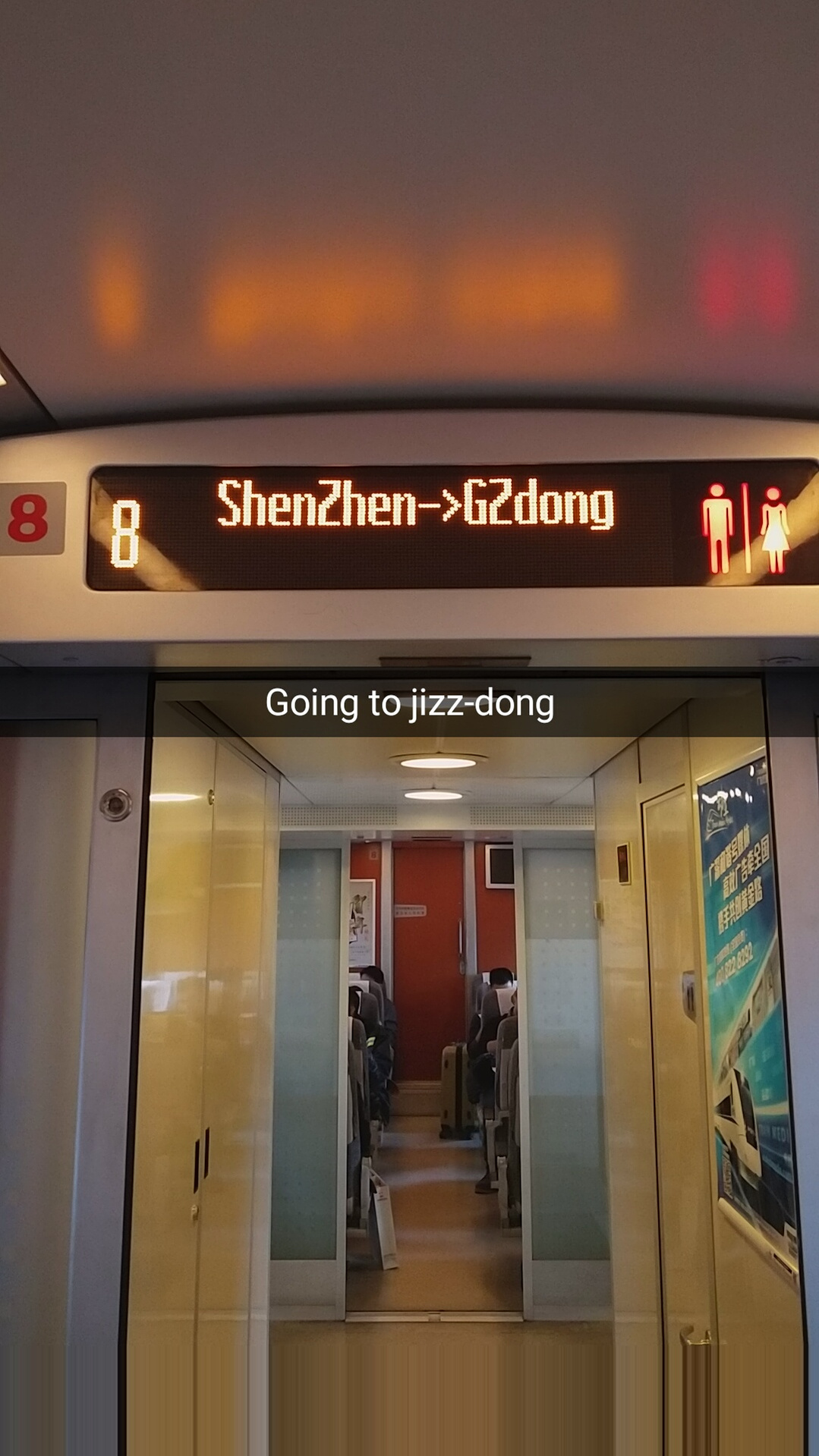 Either way, Guangzhou is an amazing place, not only for it's old historic areas, but also the new areas that were developed thanks in part to the Chinese economy.
Guangzhou was a complete rush and I was lucky enough to have a few awesome guides along the way - especially important as it was closing in on New Years and everyone was heading back home to their families for the holidays. Thanks to both Jericho Li and and Other.1 for an awesome tour of Guangzhou.
Did I mention how awesome the old streets of Guangzhou are? Although it's fairly modernized and very commercial, it still feels awesome walking through streets that were depicted in old movies trying to portray Guangzhou in it's historic glamour.
The man, the myth, and the legend — https://www.instagram.com/tsohimhim joined me in Guangzhou, and from there we were to continue to Chengdu and Chongqing for the new years. Neither of us spoke Mandarin, couldn't read Chinese in either simplified or traditional form — and also no Google. It was going to be a good time.
We also enjoyed a few night shows of the local Guangzhou talent as well.
Next stop, Chengdu, China for New Years.